End of Pig year...
yoz! its nian chu 1 again! thank all who wished me! and would take this opportunity to wish all

hmm my piggy year is over liao.. gotta wait for another 12 years before another piggy year comes around hahaha!
anyway haven been blogging but from time to time i have been taking pic and having lots of blogging ideas.. lol
heee for a start, haha recently i receive my....................
DA-DA!!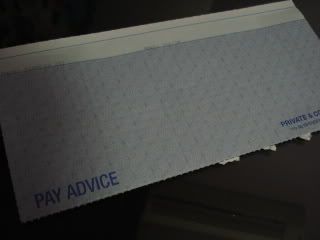 IT'S MY FIRST PAY!!
heee. was so excited over it. i was even telling kf that i can smell my pay coming even in mid Jan.. lol. not too bad, the money came in my account on 28th Jan. heee. but now my money like all almost gone. y????? cos all went to feed my new darlingz~
let me introduce u to my new darlingz~~~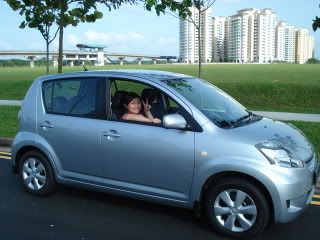 hahhahhaha i am proud to say that I am a car owner now!
yeah.. yest (chu xi) went to give my darlingz her first bath and finally managed to take some pictures of her...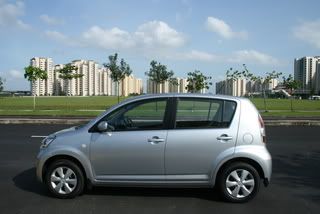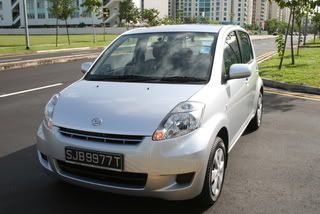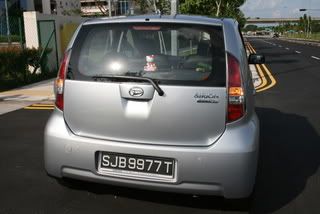 Look at the head shaking kitty at the back! hahaha solar energy powered..
initially wanted a SJC car plate, but end up with a nice SJB number~ hahaa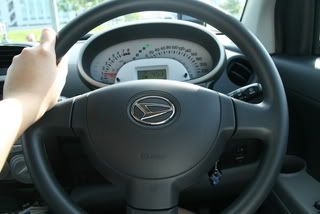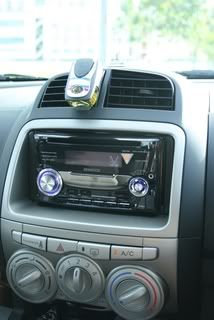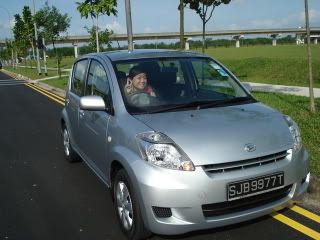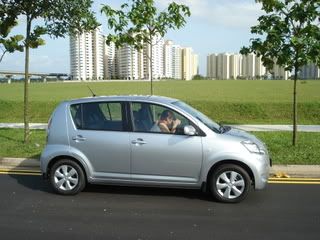 hmm.. well i would say that driving is not really so fun when u have to drive the whole day, and on top of that, u will be even more tired when u are stuck in jamz. days when i drive over 100km a day is really damn tiring. my leg ache after the day so much! i finally pity those taxi driver when they drive so long a day. and i also pity molly who almost always do the driving in USA when we were all tired and shag.
beside driving, well, my work is quite okay. still knocking off on time. haha. and my senior, whom is my closest colleague, Lydia, also commented that i cope well. She is a colleague that i talked most in the company, often i call her jeh jeh. she is 5 year older than me, but her life experience is so much more than me! She came from Malaysia, and she was previously a air stewardess in Japan Airlines. She is with Speedmark for 3 years now. I feel that she is really pretty and is a thinker, not a vase! She told me that being air stewardess was her childhood ambition. But she say that she feel that the difference working as a air stewardess for 5 years and in Speedmark for 5 years is that being after 5 years of air stewardess life, u came out with nothing! u are still experience-less. whereas if after 5 years of work in Speedmark, what leave with u is 5 years of freight experience, which is valuable to you. and she feel that one cannot 'start' working (cos she dun consider air stewardess is working cos it comes with no experience) in her 30s.. so even thou air crew life brings her v high pay and lots of leave, but she quited after 3 years of air crew life. I really admire her, the way she plan her life and knows what she wants to do at every point of her life. It really makes me ponder what's my goal in my life!
well to end off, let me talk abt monday night...
we sent my gan ma to Zurich for her exchange..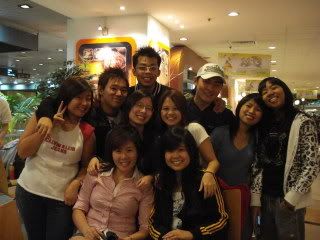 Hope gan ma will take care of herself in Zurich, and we will all miss her!