lazy pig is back again.....
haha........ have been realli lazing around since i am back from xiamen last monday.. LOL
well.. not realli say laze around.. but then i got loads of things to do.. like trying to tidy my wardrobe to accomodate 27 new pieces of clothes.. and my shoe cupboard for 3 pairs of new shoes.. lol...... then have to do lots of MIC stuffs as i come back.... haiz..
but i am glad that i have been exercising! haha i've start to fall in love with the school swimming pool and the sauna.
its just so shiok that after a good swim, then buried your shivering body into the warm sauna and let yourself sweat it out. last week i went 2 times.. and i hope to be consistent with this. so i make a goal to go swimming on monday and thurs. wanted to jio lingxin to go along. who else want to go??
hmm.. actualli i dun realli have much to blog abt.. maybe i would just keep a record of what i have been doing for the previous 2 weeks plus...
8th-10th May 2006
MIC chalet.... it rocks. for such a long time i haven have the chance to realli fellowship with MIC kakis... the new grp of exco are great. i see that they've got all the great ideas to make MIC to be a better and better and better club! i cant wait for another MIC activity to come.. heard the next one is a genting trip! :) proposed by my junior again.... see, my juniors are great juniors.
haha and throughout this chalet, i realise that I can be a great cook if i want to... been cooking like lagsane-liked spagettie, fried a well-fried prata, and a well-fried egg with hotdog... LOL :) hahahha let me show you one breakfast that i made....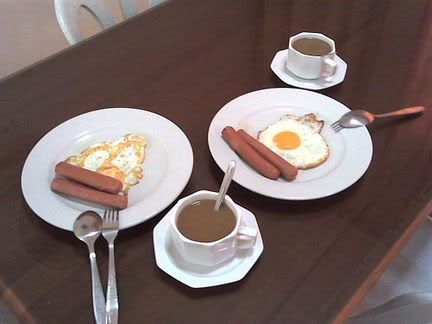 11th-14th May 2006
11th may went to xiamen early in the morning 7am, together with my parents.
purpose of this trip mainly is that my dad wanted to go back to his dentist there to check his teeth.. then for me, to go back to check my lasiked eye.. and my mom to celebrate mother's day with her mom...
as requested by desmond, i took some pic of the eye hospital that i had my surgery... LOL its Xiamen Eye Centre.. and its opened by Singapore National Eye Centre (SNEC).. so considered best eye hospital out there in xiamen.. as reflected by the fees i paid for my surgery.. its the highest.. haha but then i must admit that the outer appearance of it looks so run down compared to SNEC and will scares u off... but who cares. they got the good doctors and good equipment. its not a hotel, just a hospital...
The Hospital Reception at Level 1: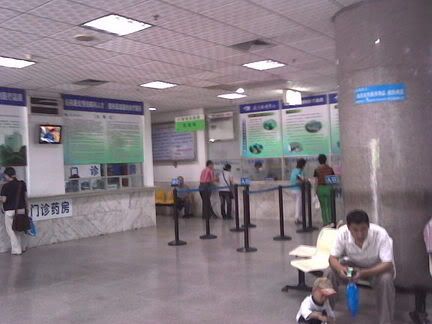 the payment there works whereby u have to buy a "cash card" at the reception containing a minimum of $100 RMB and where ever u go, the doctor will deduct money from there. prescription will also be done on the card and u will collect your medicine at the pharmacy (men zhen yao fang". after you finish your visit, you will need to refund your "cash card" and get back whatever u had not spent. for my repeat checkup, guess how much is the consultation? LOL onli $12 RMB (appro S$2.4). and you know how much is it when i went for my check up at SNEC? above S$50.
the operating room where i had my surgery last year: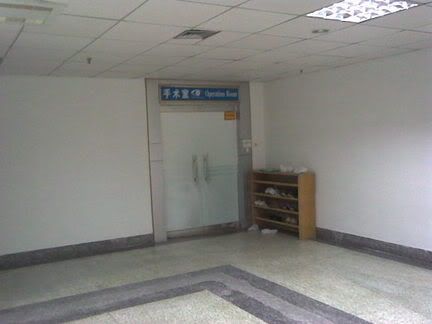 the clinic areas........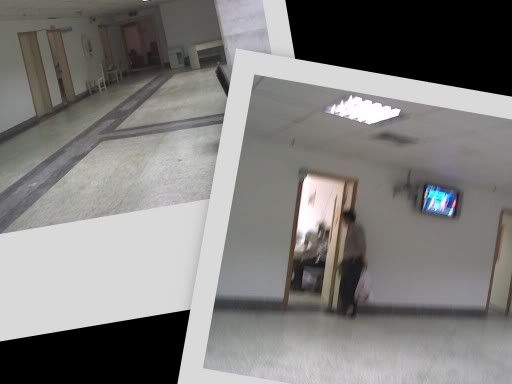 well.. other than seeing doctors.. of cos the best part is my shopping spree. I guess i seldom went back during summer, which i dunno y.... but i enjoy going during winter cos winter is just so cooling.. giving me a break out of the hot hot singapore.
but being summer, it means that i got more and more and more clothes to buy!
well i brought back.........
29 pieces of clothings which i need to tidy..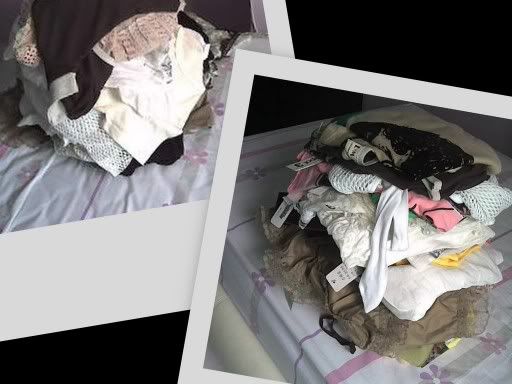 .
.
3 pairs of footwear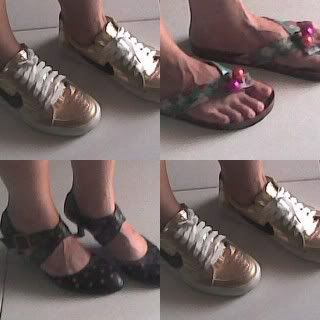 .
.
4 pairs of earrings
.
.
1 sparkling hello kitty ring.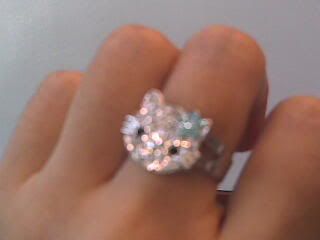 .
.
and many more which i forgot what liao..
and there are certain things that i realli realli realli like a lot..
1) the black elegant shoe.. thanks to my mum who spotted it. and guess the price tag? RMB$39 (appro S$8) onli...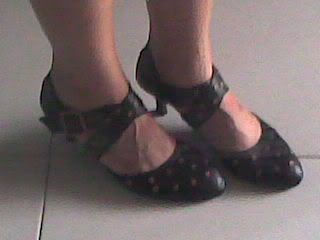 2) the gold shoe.. simply fall in love with it at first sight. plus GOLD is in trend now... ok lah its been quite a while.. but i still like it.... price also RMB$39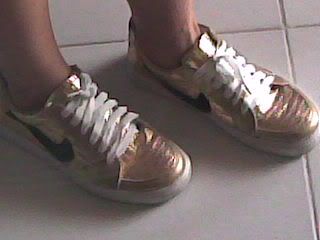 3) my favourite top... haha actualli its quite hard to pick one thats of my most favourite... everything is my favourite.. but i guess this is my normal favourite kind... thin cloth that is cooling to wear.. long... short short cap sleeves...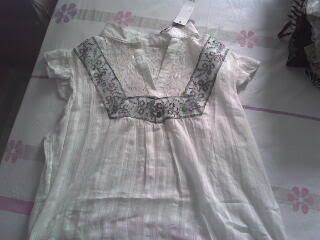 4) the cheapest top..... come in 2 pieces.. a inner spagetti sprap plus a small jacket. and cost onli RMB $29.... S$6.......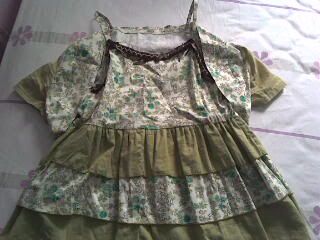 well and during this trip you wont be surprise that everywhere u see are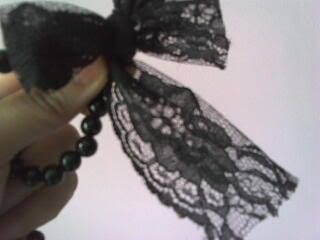 and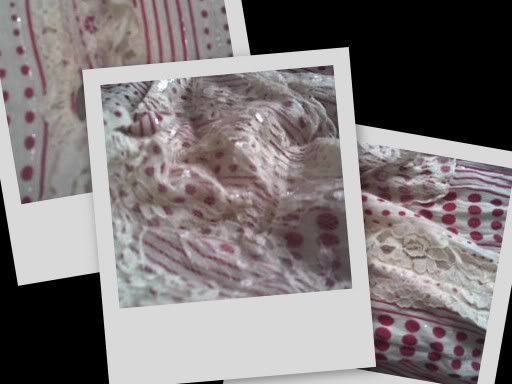 yup yup........ everywhere are LACES....... and laces are just sooooooooo nice!
but be careful when you are shopping for laces clothes...
1) try to wear as little accessories as possible (eg earrings, rings, watch, necklace)
2) try not to wear dangling earrings...
cos all these will pull the strings of the laces.. and sometimes might spoil the clothes.
other than that i also bought quite a no of mickey mouse top. yeah! and a few shorts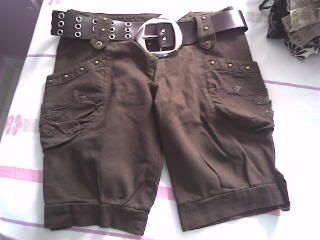 cos feel that shorts are in trend now.. which is better for me cos i dun realli like mini skirts.
beside shopping met up with cousins and uncles, aunties, and grandma.....
my fav cousin at xiamen...... using my 6111.. haiz cos i nv bring my camera......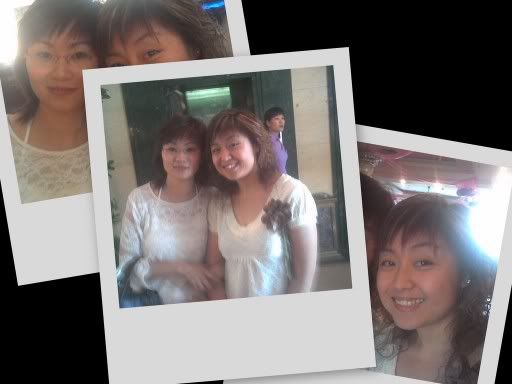 20th May 2006 --- sentosa trip with desmond's secondary school mates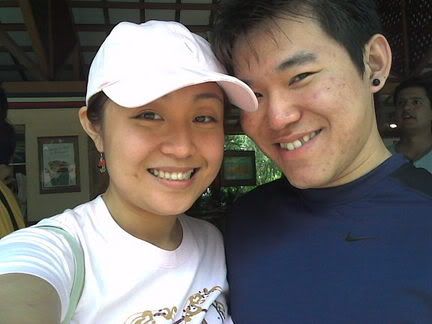 this day first time i joined desmond for his friend's outing.
it was his secondary school outing to sentosa. nothing much.. just that the volleyball and ultimate frisby is suppperrrr niceee!!!
and in the late afternoon.... we went to try the sentosa luge.. yeah! finallly...
initially it was quite exp... its $8 for a luge ride and a skyride.... but des's friend got the islander.. which reduce our tic to onli $5... then i feel its quite worth it.
the sky ride that we took to a higher place so that we can start the luge......
the scenary is nice!!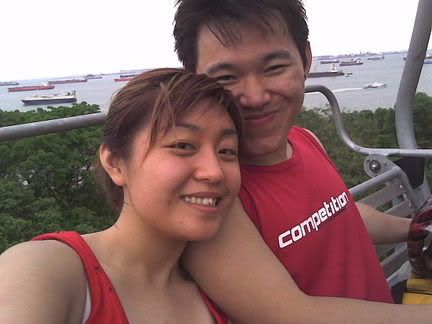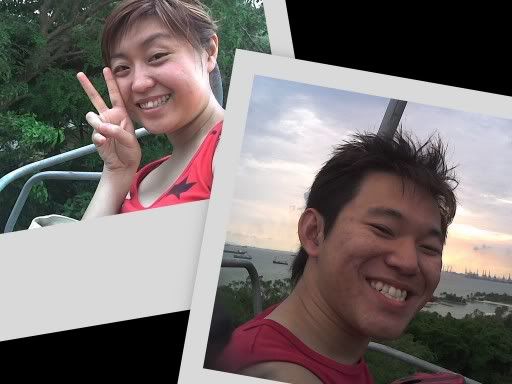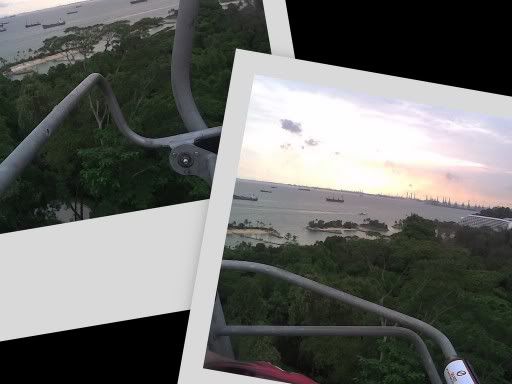 and after the skyride we proceed on to our luge.. haha its not as difficult to control as i think. at first i thot there's no brake.. and the luge will just go on and on and on....
haha but in the end realise that u can actually brake...
the luge ride is actually quite short.. and if u prefer trails.. then the ride will end even faster. so des and I choose to make the ride longer by going slower and even stop awhile for a pic...