Wanzhen, Huimian, Meiling, warner and me went to Alley Bar for a drink cum gathering.. heard from wz that Alley Bar is a hotspot for SMU students, but I din hear of this name before.. the drinks are not cheap.. I wanted to look for Volka Ribena, but cant find.. so in the end ordered a China Blue.. and cost me $15! and after ordering then i know that there's happy hours for some drinks.. like a super big cup of beer cost about 10bucks.. but then i think that place is not bad.. i like the ambience, quite cozy.. and best is theres free flow of free potato chips!
of cos we took some pics.. unfortunately, the flash light of my camera totally destroy the exact ambience and perfect lighting of the place.. but no choice cos if i dun on my flash, nothing can be seen.. hahaha..
From bottom, Huimian, Meiling, me, Wanzhen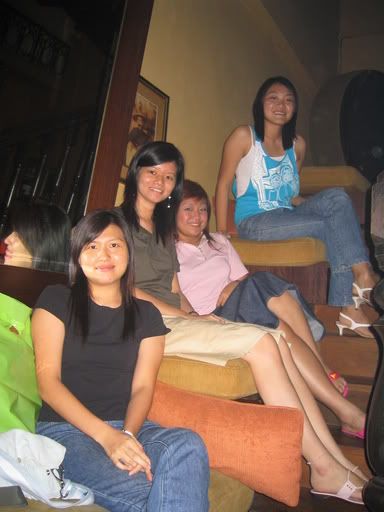 wanzhen and I..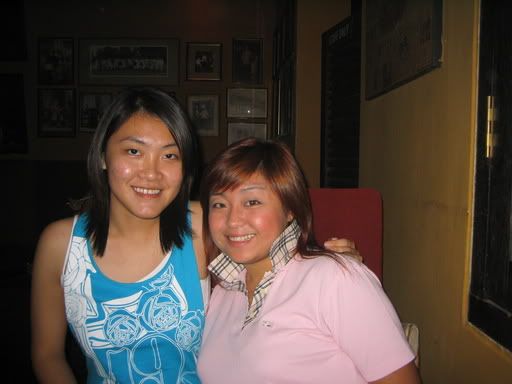 Meiling and I... miss her alot.. hasnt been seeing her i tink ever since graduated from NYP! she was my only buddy partner during my internship. so we have gone through thick and thin for 12 weeks!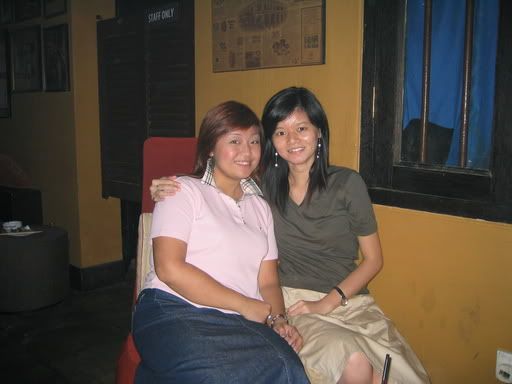 then the next day, which is Yesterday, I went for my company's annual event.. family day at Sentosa Tanjong Beach. It has been a long time since i step into Sentosa, so I have been looking forward to this event even though i am just working as a temp.. then somemore we will get free sentosa admission and bus tickets, and free lunch with goodie bags... hahah so go there and gian peng..
initially me, jerry and wanzhen, 3 of us decided to go.. Huihui want to go wakeboarding with her friends... then jerry on the prev day before the event, he sprain his back. and so he gives us a big aeroplane.. >,<
and of course we took alot of pic.. hmm.. ok lah actually not alot.. a few.. haha to start off with, let me introduce to you my closer collegues.... sooooo.. there's me, edna and Florence(sitting down)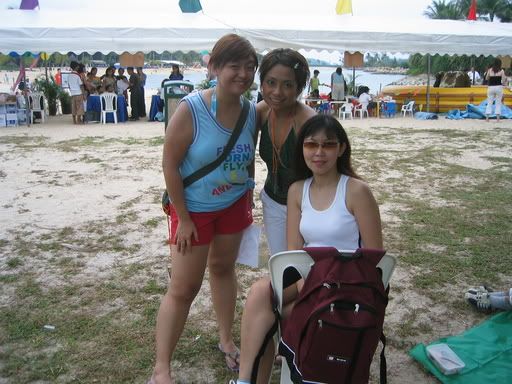 on a closer look, there's me and my boss, the super funny and crappy Edna...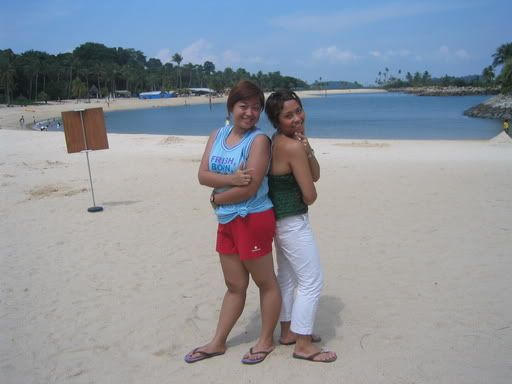 and me and Florence...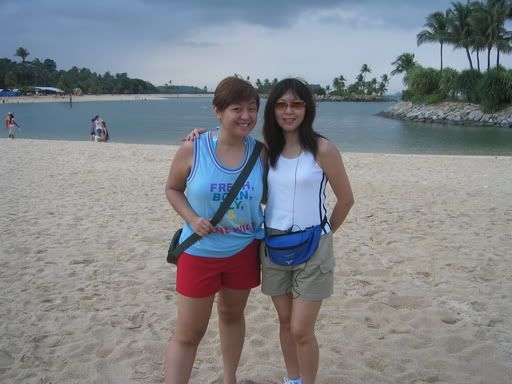 and this is Hawra and her son.. her son is super adorable lah.. cant see from this pic but then his eyes are super big.. and his eyelashes are super long!!! really envy i can have his eyes man..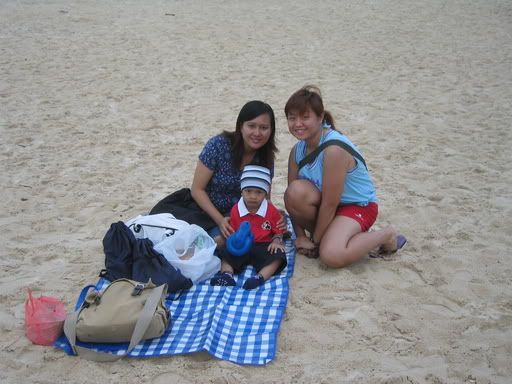 then after that saw Siffany and her doggie.. also v cute!!! its a suasage dog.. and it looks exactly like my dog while in Indonesia man.. thats y i love it so much that i mmmuuuussttttt take picture with it...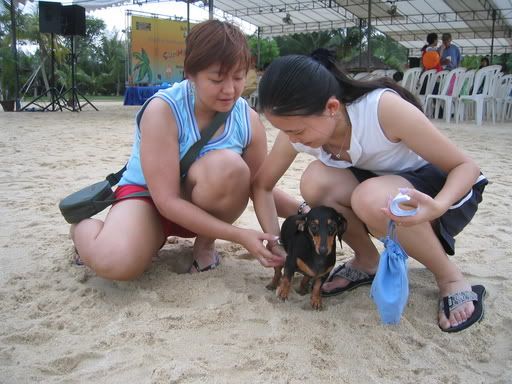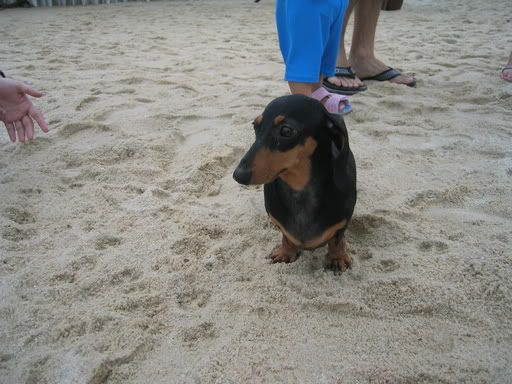 wanzhen and I went to do caricature. Haha.. although the drawing dun look like us.. but we still like them v much...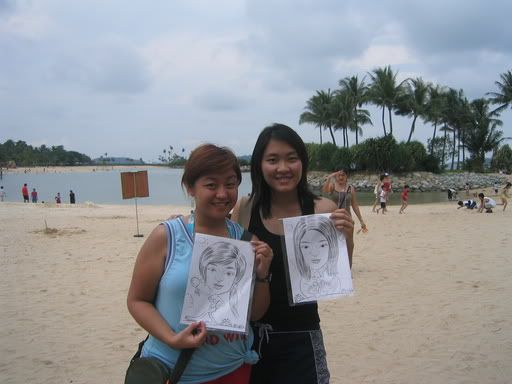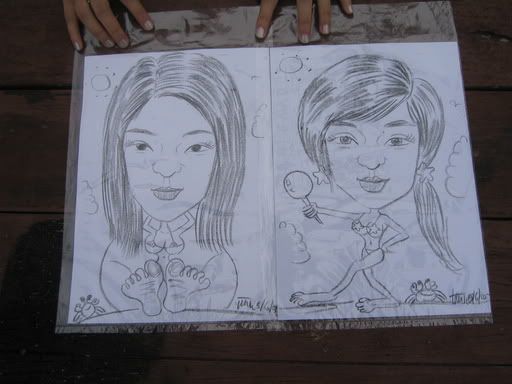 The family day is from 9am to 2pm.. but then after lunch at about 12.30, there's not much things to do and play and so wz and I start to slack around and take more pictures.. and i simply love them so much.. cos there's sun.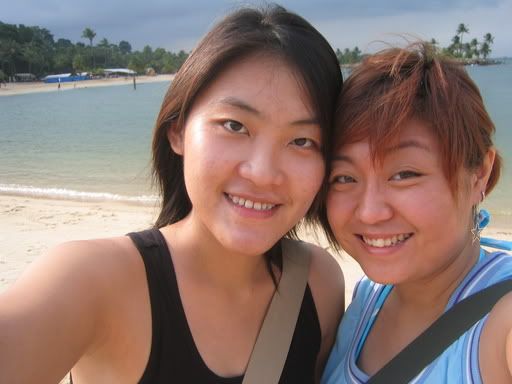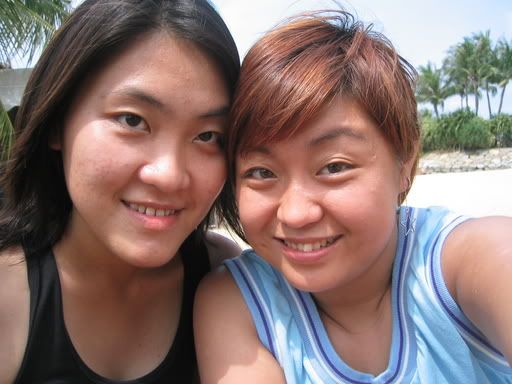 Half way through pictures taking, we saw some "bird's quarrelling".. and our attention is diverted to them immediately... sometimes, i find those bird in rather wierd position.. and so i took picture of them too.. enjoy them but pls dun imagine too much... hahahah esp the 2 ah chors..