Thursday, December 22, 2005
LOVE
Wednesday, December 21, 2005
Photos!!
for the sake of some dearie niao person.. ok i shall forsake the goodness of my eyes and blog. chor.
anyway took quite a no of pics recently.
At a recent KTV outing with the MIC pple..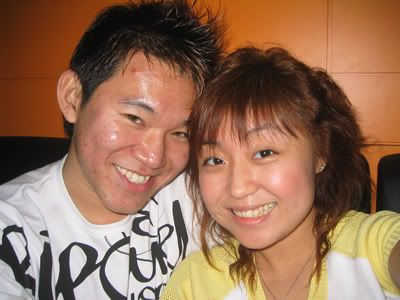 ....... and we went for Christmas photoshoot 2005......

... for a better view of my hair, see below....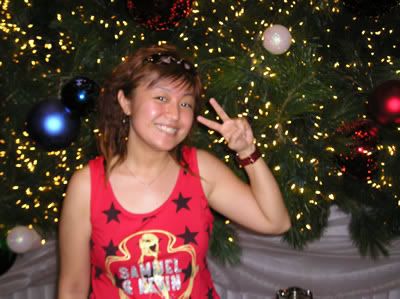 Love this place... outside paragon... we gotta go back and take more pics!!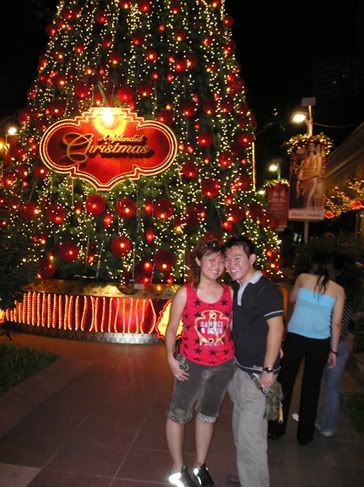 ..........a closer look........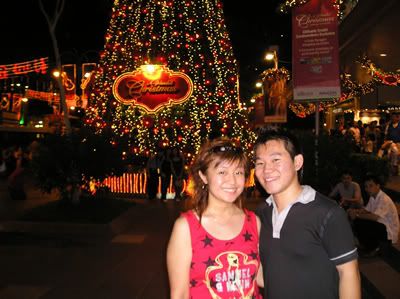 Thursday, December 15, 2005
back without specs
wow.. i think i din blog for bloody long. haiz.. totally no inspiration to blog recently..

and anywayz,, i am not suppose to blog now. i tink if my dar dar see this he will kill me..

why?? cos i just did a lasik operation!! yeapee.. haha.. but today i feel much better so come in to do a quick update yeah!

hmm.. i did my lasik in china.. it was good... and feeling is great! now i woke up with clear view.. and i can go out late nite without worrying theres some irritating stuff in my eye that i gotta take out before i am doom.

strongly encourage all contact lens user to go for it!! keke.. i did it in china.. so its kinda cheap.. abt $1400 for both eyes.. so i think u add in the air ticket it will be still cheaper than singapore rates... and dun worry that its dangerous or wat.. cos they are super experienced doctors. believe me or not.. that morning where i had my operation, there were 20 odd patient doing it with me. just one morning ok. its a super fast operation, one eye take less than 2 min. and its totally painless.. thou the pain come one day after your operation.. once i pain until i cry.. but now its all over.. but i need to go back for checkups thou... the hospital i went to have ties with the National Eye Hospital (dunno correct or not.. they call it Guo Li Yan Ke Zhong Xin), so you can come back and go for ur checkups here...

well.. now i dun need spec.. nor i need my complete solutions and my un-used contact lens.. i gave my solutions to my dar dar.. and cos his degree different from mine, so he can't have my contact lens.. so anybody out there wearing contact lens of degree 325 or 500? i got 2 pairs each to give away! lol like lucky draw like that... keke..

hmm.. think this is not realli a short update..so i gotta stop now before my eyes got irritated again... hahaha..

btw, i permed my hair.. yeah! i love my new hair. excited to see me?