My 3rd semester proj groups...
this is the finance group which always caused me end up home at least 1am.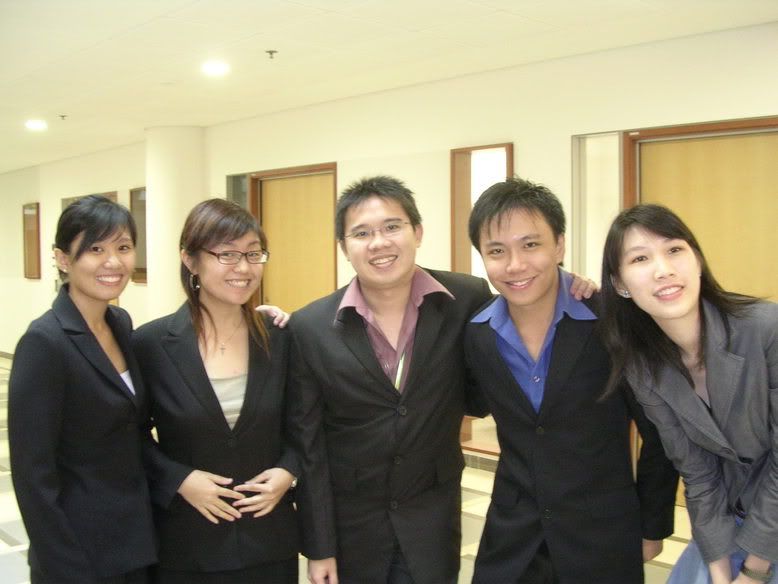 seriously i have never stay in sch for project until must take midnight cab home.
Finance is the only project that I got to take midnight cab home. and i end up home at about 1am at least for both projects.
actually not bcos we are not efficient or wat.. in fact we are super efficient. we heed chua's advice and we realli started doing it like one week before. and we end up late cos we started late. we normally started in wierd timings like 8pm. haha
btw, this is a pic with Prof Chua..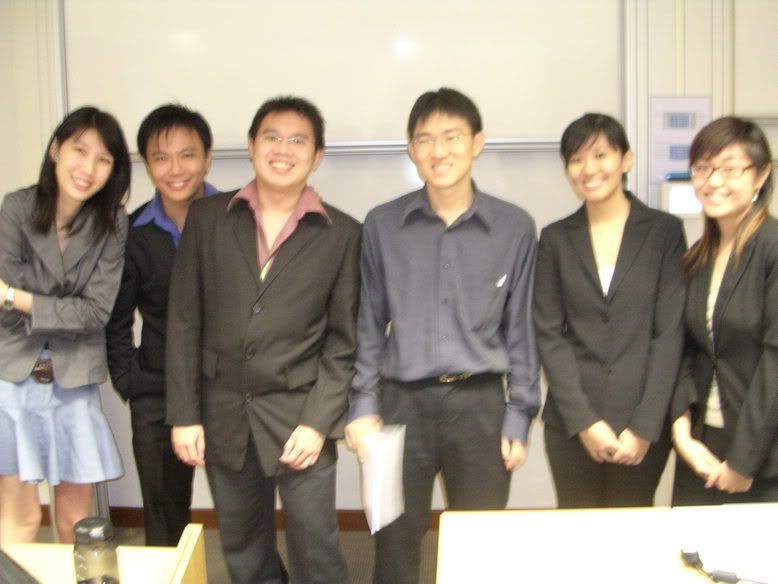 Prof Chua is just 4 years old than me can! he is the one standing 4th from the left.. too bad he's married and with a one year old kid.. which Fred always wanted to kidnap.. opps..
good experience with my finance grp..
and made a good friend. same slacker as me... cheri!! haiz.. dunno y she din want to look at the camera.. but she's reali chio lah.. she got nice figure ok! very tall.. and v v slim and long legs.. her legs are realli realli long sia....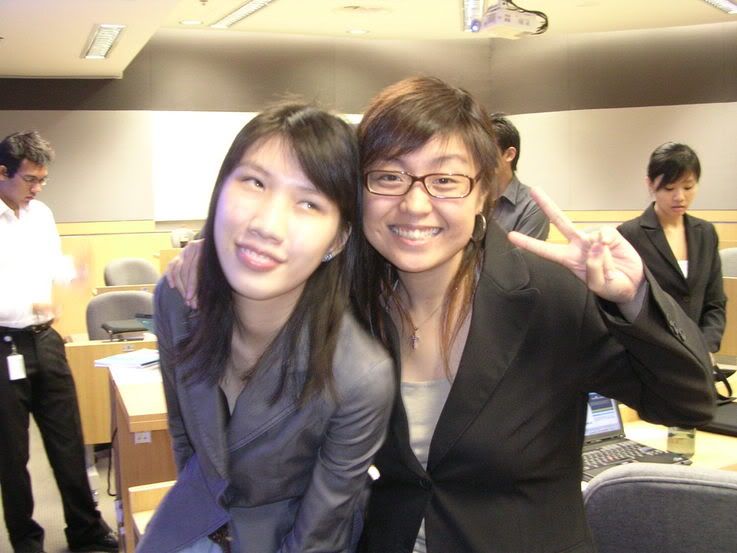 and hehe i took pic with Sherina.. finally. love this pic...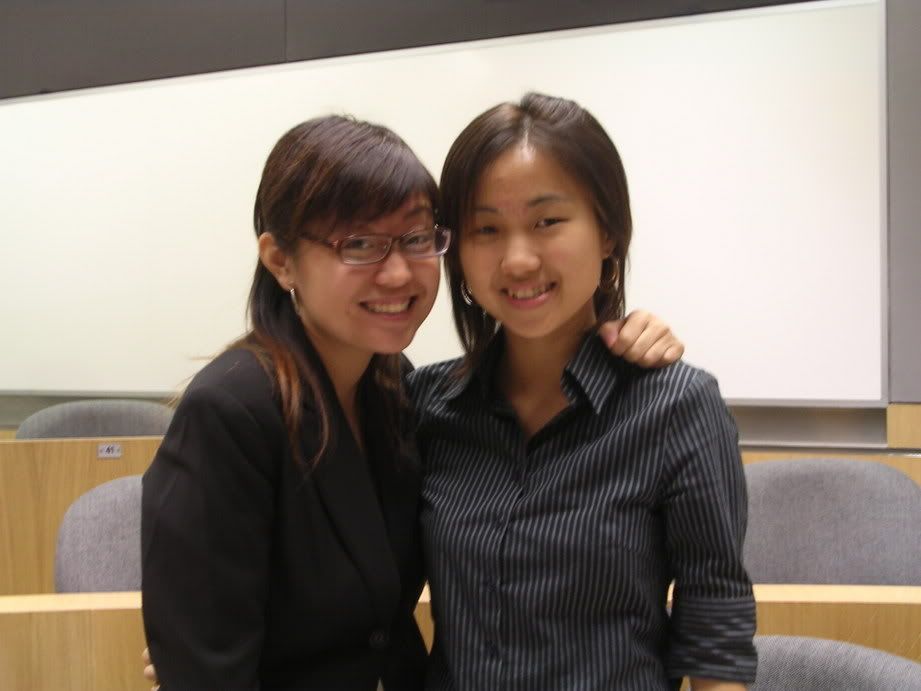 ---
My marketing project is the project group that i hang out most with this sem. well although all the proj mates are new to me, but i had a fun time working with them..
too bad din have the chance to take a grp pic.. but this is the pic we took in one of our proj meetings.. with Liping and eleen...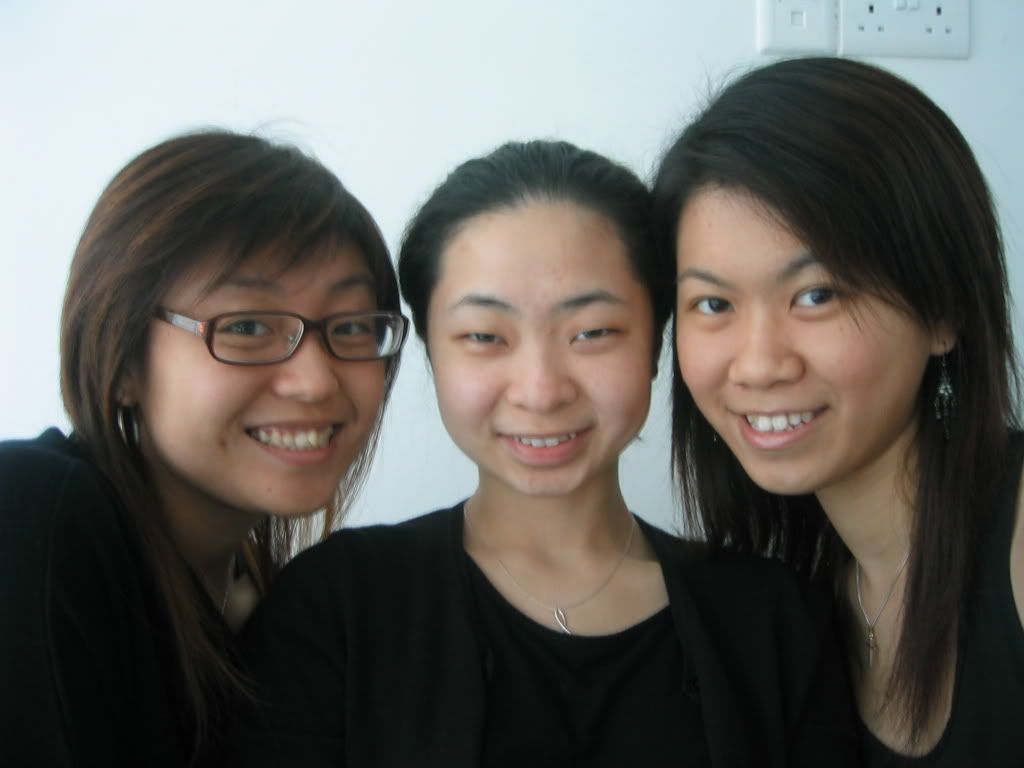 and i took numerous pics with leen... haha this is one of the 20 or 30 of them.... ha
haha.. arent we chio in pics?? hehehe